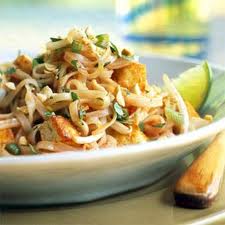 Sautéed rice noodes with your choice of shrimp or chicken, egg, ground peanuts, bean sprouts and scallions.
If you've never tried Pad Thai you owe it to yourself to give it a try.
Did you know thatI Pad Thai was listed at number 5 on World's 50 most delicious foods readers' poll compiled by CNN Go in 2011?
We hope you'll agree that the Thai Star restaurant in Bonita Springs, Florida has the area's best Pad Thai as well as Bonita's best Thai food.