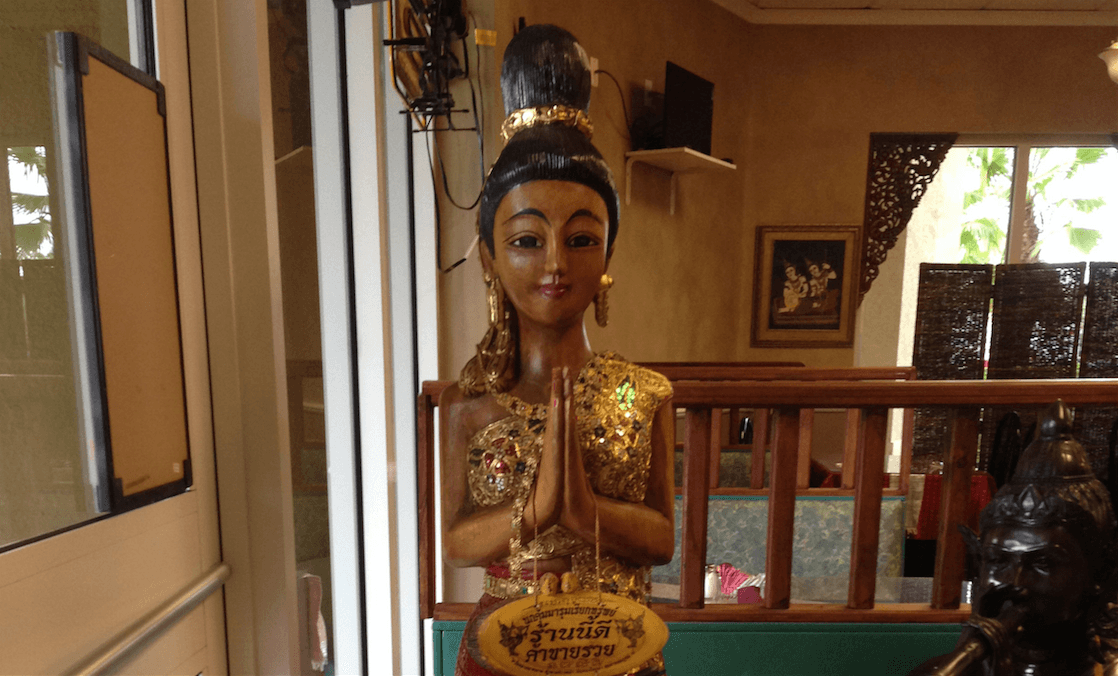 Vong Vilaysack grew up in a village near Laos and learned to prepare her classic Thai dishes by preparing meals for traveling dignitaries that would visit her father, who was the village leader.
Vong met Bill while he was on a trip to Thailand in 1992.  The began seeing one another and eventually married in 1994.   They moved to Southwest Florida in 1994 where they began their family a few years later.
When she's not in the restaurant you are most likely to find Vong at local farmers markets where she searches out the very best local produce to be used in her dishes.
Both Vong and Bill invite you to visit them at the Thai Star restaurant in Bonita Springs, Florida to experience the kind of authentic Thai food that was served to local dignitaries in the village where Vong grew up.