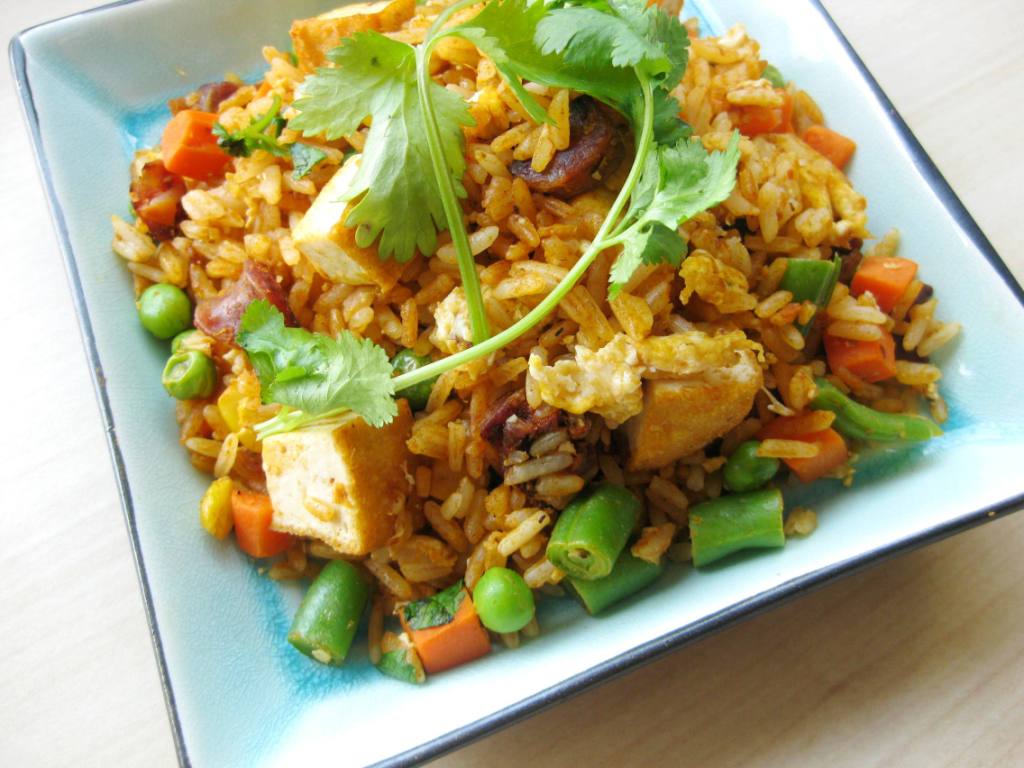 Your choice of chicken, beef or tofu cooked with egg, onions, scallions and tomatoes and of course, rice.
Thai Fried Rice, known is Thailand as khao phat,  is a variety of Fried rice typical of central Thai cuisine. In Thai, khao means "rice" and pad means "of or relating to being stir-fried". This dish differs from Chinese fried rice is that it is prepared with Thai Jasmine rice instead of regular long-grain rice.
We hope you'll agree that the Thai Star restaurant in Bonita Springs, Florida has the area's best Thai Fried Rice as well as Bonita's best Thai food.