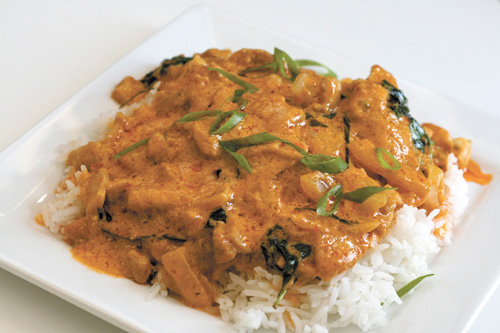 Coconut milk, broccoli, green peas, bell peppers, keiffir lime leaves and Panang curry paste – served with your choice of chicken, beef, port, tofu or shrimp
Panang Curry originated in Phanaeng, which is one of the Penang islands located in Malaysia. Penang is called Phanaeng in Southern Thailand's dialect.
We hope you'll agree that the Thai Star restaurant in Bonita Springs, Florida has the area's best Panang Curry as well as Bonita's best Thai food!